Reclaiming Technology & Automation as Forces for Good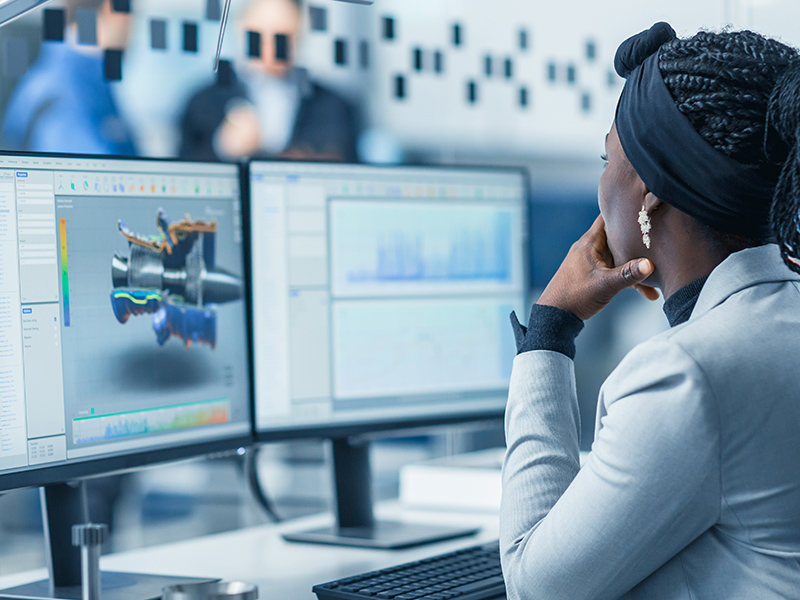 It's a fascinating phenomenon: If you jump on your computer and Google "Reclaiming technology as a force for good," you're immediately struck by how MUCH attention is being paid to this automation-related issue. You'll see big-name virtual conferences devoted to it … articles … blogs … and so on. The obvious "take-away" from this is that individuals, businesses, and other organizations are worried about the much-publicized downsides of automation and technology. Here at Dirigo Software Solutions, we get that. Our core mission is to TURN THAT DYNAMIC AROUND—to uplift and revitalize automation as a force for good. Let's take a 2-minute deeper dive into this.
Benefits of a More Positive Workplace
Nowhere is today's highly-innovative automation more impactful than in the rapidly-shifting workplace of the 2020s. To stay competitive, relevant, and sustainable, your organization must embrace technology and automation, along with the revolutionary new efficiencies it brings to your workplace. Yes, aspects of that might at first be troubling—like sailing uncharted waters. But—as more and more individuals and organizations are seeing clearly—it can also deliver incredible benefits.
According to Global Citizens and Automation, a report from Ipsos and the World Economic Forum, workers are much more likely to agree than disagree that automation has made their job easier (49 percent to 18 percent), improved the quality of their work (46 percent to 20 percent), reduced the risks of injury while working (42 percent to 20 percent) and made their job more interesting (40 percent to 23 percent). As Dennis Curry, VP and Director of Business Innovation for Konica Minolta Business Solutions put it: "Our research [reveals] that employees are keen to use time freed up by these technologies to engage in activities directly aligned with business efficiency and effectiveness."
The Core Mission of Dirigo Software Solutions
Here at Dirigo Software Solutions, our core purpose is to help you properly conceptualize and then implement automation and technology, in a way that absolutely maximizes the "up-side" for your organization. This will save you time and money. But it also delivers the incredible holistic benefits of a happier, more engaged workplace.
Questions? Contact Us for a Free, No-Obligation Consultation
As we revealed in recent blogs, there can be amazing benefits to automation—but ONLY when you conceptualize, implement, and/or customize automation in the smartest way possible. When you want to explore the rich benefits for doing that, we invite you to contact us by calling 207-740-5709 or by emailing wwade@dirigosoftwaresolutions.com.
About Dirigo Software Solutions
Founded by lifelong Mainer and former U.S. Marine William Wade, Dirigo Software Solutions is passionately committed to helping business owners and managers harness the power of technology so they can free themselves to focus on the most profitable, productive tasks.