Before You Purchase Software … Make Sure You Do This!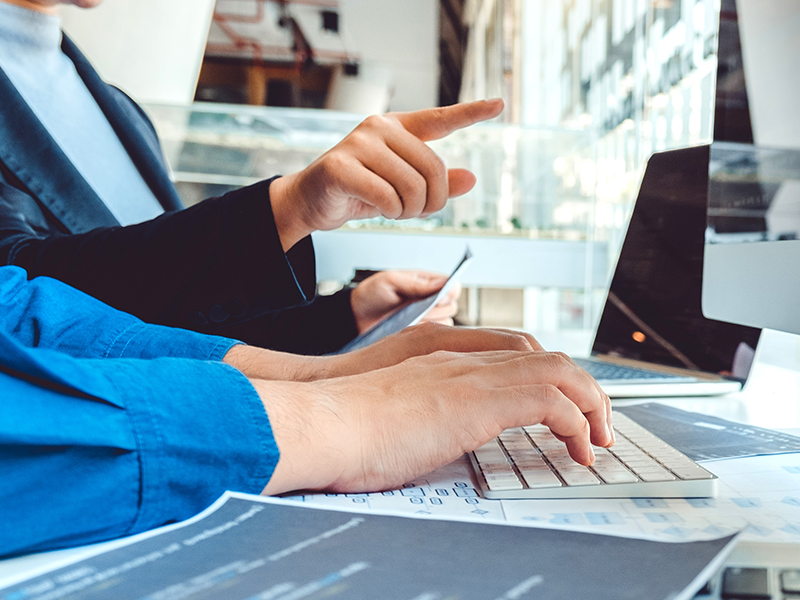 Before You Purchase Software … Make Sure You Do This!
When you look at your To-Do List and see "Purchase Software," do you feel a bit anxious? If so, that's perfectly natural. Choosing the RIGHT KIND of software for your business - the kind that will deliver MAXIMUM value, efficiency, and cost-savings - is a pretty big deal. With the average small to medium-sized business now spending 6.4 percent of its annual revenue on IT expenses, it's critical you make a smart, informed decision when you purchase the software. How best to do that? Ask yourself these 4 crucial questions …
What specific BENEFITS and VALUE are we seeking—and how will this software DELIVER that?
Here at Dirigo Software Solutions, this is one of the most crucial questions we help our clients address. A key strategy is, to begin with, a basic budget, then think critically about what your "must-have" and "nice to have" features are within your budget. Also, be sure your software will be able to "grow with you," by accommodating future additional users or processes. This can save you BIG money long-term.
How much implementation assistance do we need?
Ideally, the software you choose will be relatively easy for your employees to learn and use. As we discussed in our recent blog "Overcoming the Productivity Paradox," the LAST thing you want to do is purchase software that is so complicated and annoying to employees that it makes your productivity DECLINE. Assisted implementation can help you satisfactorily avoid this surprisingly common problem.
What kind of support can we depend on?
Whether or not your software is a success depends critically on support. This is particularly true if you have no (or a very small) on-site IT team, if the software is complex, and/or if it is being used by a significant number of employees. "Time is money," as they say, and DOWN-time is money down the DRAIN. As you think about hiring IT support, make sure you ask the 2 key questions: On which days and hours can we get support? … and … HOW (and under what fee arrangement) will we get support?
What kind of security does the software provide?
A crucial part of the software is the way it collects, secures, stores, and shares information. Be sure to ALWAYS review the security page when you purchase the software. Better yet, consider consulting a compliance officer or attorney to review security documents before you sign any contract.
About Dirigo Software Solutions
Founded by lifelong Mainer and former U.S. Marine William Wade, Dirigo Software Solutions is passionately committed to helping business owners and managers harness the power of technology so they can free themselves to focus on the most profitable, productive tasks.
When you want to explore the rich benefits of the RIGHT KIND of software and automation, I invite you to contact me at 207-740-5709 or email me at wwade@dirigosoftwaresolutions.com.