Automation With GSuite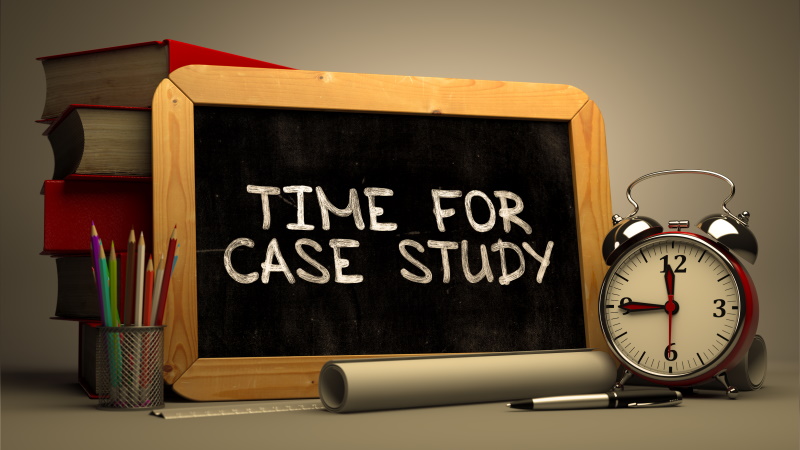 When you work for a small business you wear a lot of hats. Amy was an office manager for a cleaning company. Not only did she need to handle sales, customer service, invoicing, but she also needed to make sure each cleaning team was given their assignments for the day. She approached me to see if there "was a better way" to handle handing out assignments to the teams.
When I sat down with her to go over what she was doing now, there was a lot of jumping around and typing. In the calendar alone, she had to open every work order (calendar event), select it, copy it, and then go jump to her email to paste it. It took her almost 30 minutes a day to do this for three teams, assuming she didn't make any mistakes.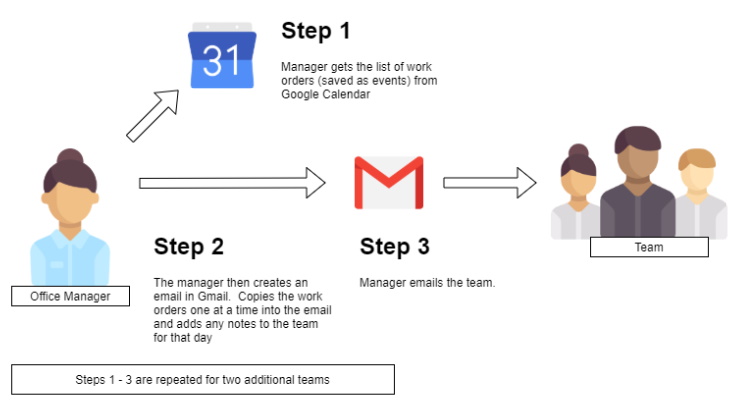 30 minutes over the course of a year is a bit over three weeks of lost time. Lost time that she could have been selling or marketing. I asked her plainly, "Look, I know this work needs to be done, but why do you need to do it?" Here is what I proposed:

Now compare that to the solution we proposed. We used Google App Scripts, which was part of their GSuite subscription, to automate the process. Now, all the office manager needs to do is keep the calendar and documents up to date. We eliminated the issue of human error and ultimately freed up the office manager to get to the work that matters.

Through a simple change in process (and the use of automation) we were able to save this company $2,500 annually in "lost" time and free the manager up to handle other more productive work. Maybe we can do the same for your business. If you are interested, read on for our offer to you.
Dirigo Software Solutions offers customized automation solutions to businesses. What we do is help companies to look for areas they could automate and then help them to implement solutions. We do this through a no-obligation automation assessment, which can be done over the phone or through video conference.
During that call, I will talk with you about ways technology can help make you more efficient and effective. My goal is to help you weed out unproductive and unprofitable work so you can focus on what makes you money. The best part - the consultation costs you nothing but your time and I guarantee that we will find four or five ways you can automate your business - saving you time and money - even if you don't hire us to do the work. Just give me a call or email me to set up a time to talk.